We are thrilled to announce the release of "Challenges and Perspectives of Hate Speech Research," a collection of 26 texts on contemporary forms of hate speech by scholars from various disciplines and countries. The anthology is co-edited by Methods Lab members Christian Strippel and Martin Emmer, together with research colleagues Sünje Paasch-Colberg and Joachim Trebbe. Divided into three sections, it covers present-day political issues and developments, provides an overview of key concepts, terms, and definitions, and offers numerous methodological perspectives on the topic. Whether you are a fellow academic researcher or a concerned netizen, this book is a must-read for anyone interested in the dynamic field of interdisciplinary hate speech research and the future of our evolving digital landscape.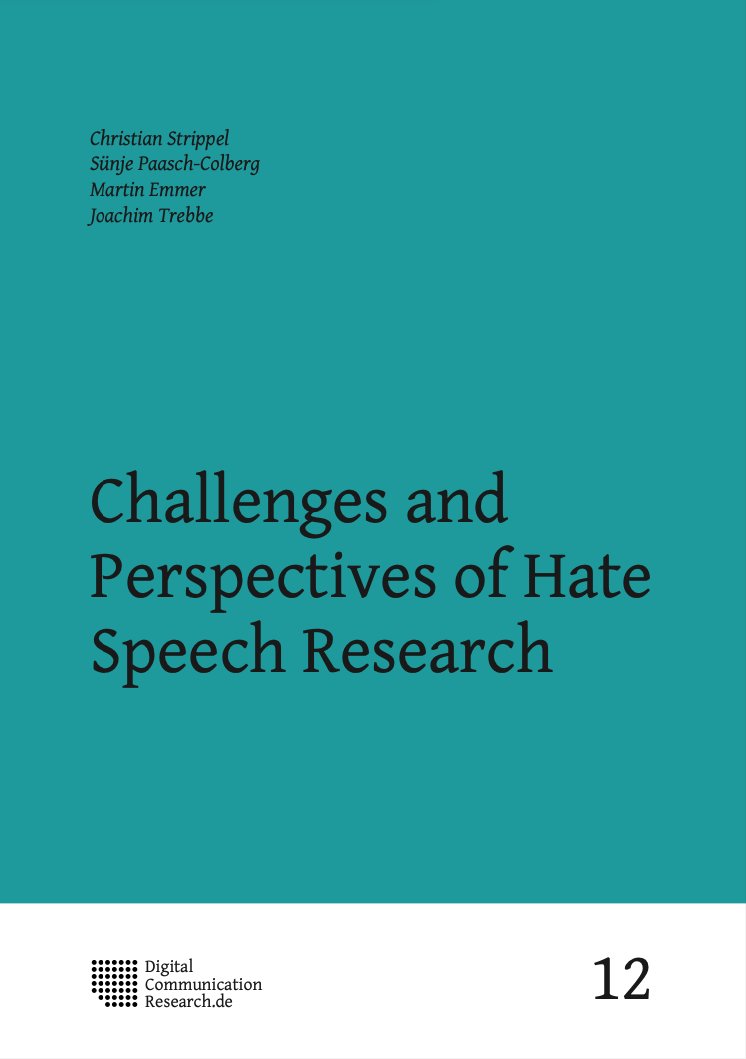 Challenges and Perspectives of Hate Speech Research is open access!
This book is the result of a conference that could not take place. It is a collection of 26 texts that address and discuss the latest developments in international hate speech research from a wide range of disciplinary perspectives. This includes case studies from Brazil, Lebanon, Poland, Nigeria, and India, theoretical introductions to the concepts of hate speech, dangerous speech, incivility, toxicity, extreme speech, and dark participation, as well as reflections on methodological challenges such as scraping, annotation, datafication, implicity, explainability, and machine learning. As such, it provides a much-needed forum for cross-national and cross-disciplinary conversations in what is currently a very vibrant field of research.